The first-ever Cambodia Youth Internet Governance Forum (yIGF) was successfully conducted on 23rd-24th September 2023. This 2-days event took place at the Cambodia Academy of Digital Technology (CADT) in Phnom Penh, the heart of the kingdom with the amount of attendees up to 200.
Following the description on its website yIGF has aimed to raise awareness of youth on Internet governance-related topics and to encourage the young generation to have more active engagement in policy discussion and the decision-making process to understand their role in the future society, as well as to use the Internet in a safe way.
This is one of the most successful tech events in Cambodia due to a number of reasons.
1. Strong commitment from the whole team
The credit for this success goes to the teams, Advisory Committees (AC), Organizing Committees (OC), and Volunteers.
The AC plays a crucial role in navigating the course toward the right path. They brought the event to the country and recruited the OC. The AC also sought sponsorships, communicated with the policymakers, and guided the whole team to complete their tasks effectively in a timely manner.
The OC consists of young and vibrant members who I believe will be the future leaders of this country. (I'm not joking 😉.) The team comprises many skillful people on a variety of topics. They worked as a team and produced a tremendous amount of high-quality work to ensure the event went smoothly and professionally.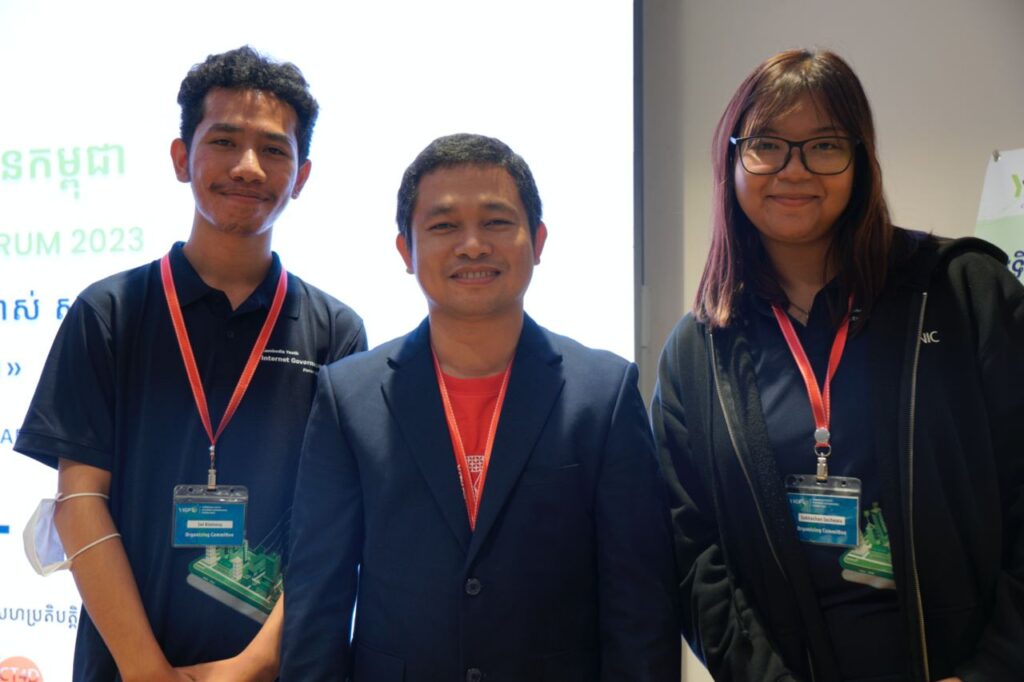 Credit also goes to the volunteer team who also worked so hard to contribute to the success of the event.
Before the event, both OC and Volunteers worked days and nights to accomplish their jobs. Some would work with just a few hours of sleep for a number of consecutive days. You may have seen their work right at the event, if you've attended, or viewed the website and the social media engagement they have accomplished so far.
2. Inclusiveness
As stated on the website, yIGF is a dynamic and inclusive event that brings together youth, policymakers, industry experts, and civil society. People from various backgrounds came together to discuss Internet Governance, sharing experiences, networking, and learning from one another.
Joining were students, social workers, government officials and policymakers, ethnic groups, people from provinces, NGOs, startups, etc. Besides joining as participants, some of them were volunteers, speakers, speaker coordinators, tech helpers, and MCs.
On top of that, there were speakers from varied institutions as well, including the UN Department of Economic and Social Affairs (UNDESA), Dot Asia, and more. Speakers were from Hong Kong, Malaysia, India, Pakistan, South Korea and many other countries.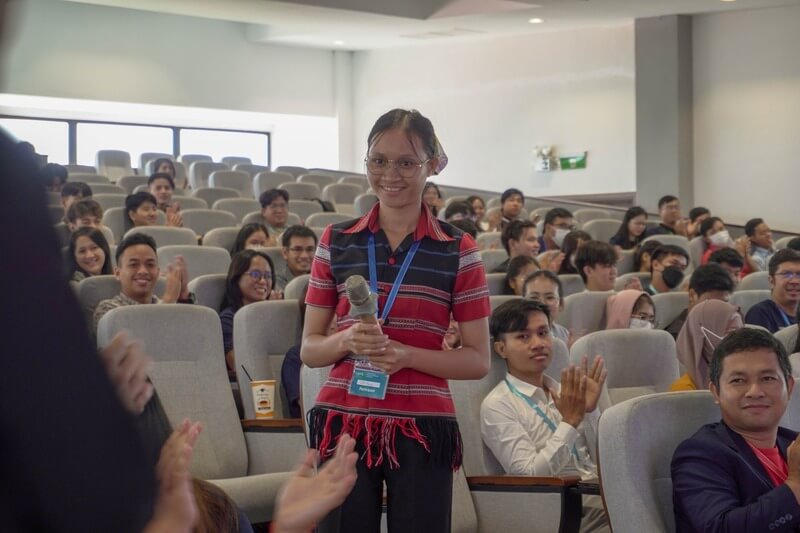 3. The theme
This year's yIGF proposed a theme of "Digital Empowerment: Ensuring Access, Safety, and Opportunities for All" with three other sub-themes, such as the Introduction to AI, Digital Rights and Online Responsibility, and Cybersecurity and Data Privacy. Every topic proposed by the speaker must match these sub-themes.
AI-related topics, digital rights and online responsibility-related topics, and cybersecurity-related topics are trending in today's Cambodian society. People from all backgrounds are interested in AI and how it works, while individuals and NGOs are way more concerned about peoples' 'digital footprint' and privacy leaks online, especially those who are working in areas of Child Protection.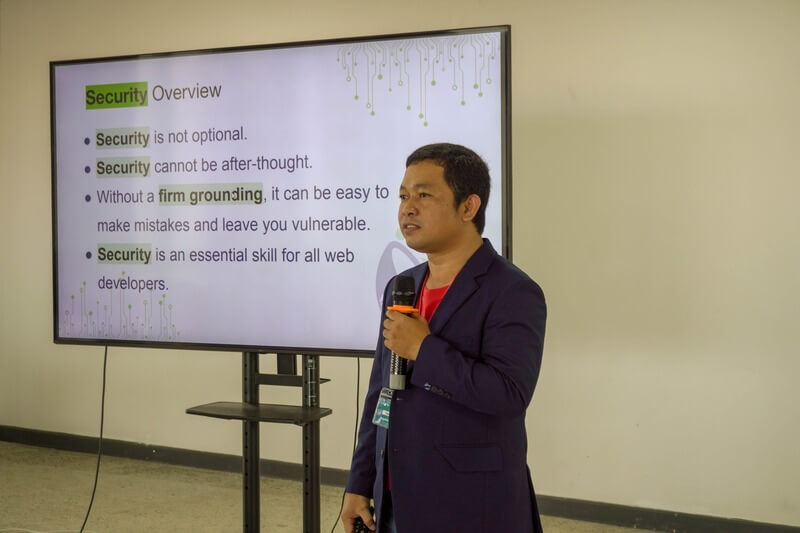 Attendees were interested in securing themselves on the internet by learning new tips from experts like Chumrum Digital and other cyber security experts.
Besides the breakout sessions, there were 'Phum yIGF' and 'Multi-Stakeholder Conference' roleplays where all participants were required to attend and learn something.
Phum yIGF happened on the first day of the event where all people were encouraged to find out about digital currency–in this case Crypto Currency, the NFTs, and how the market fluctuates according to other side effects such as Hacking and Internet/Electricity interruptions. This session helped participants understand the risk of their investment in the market.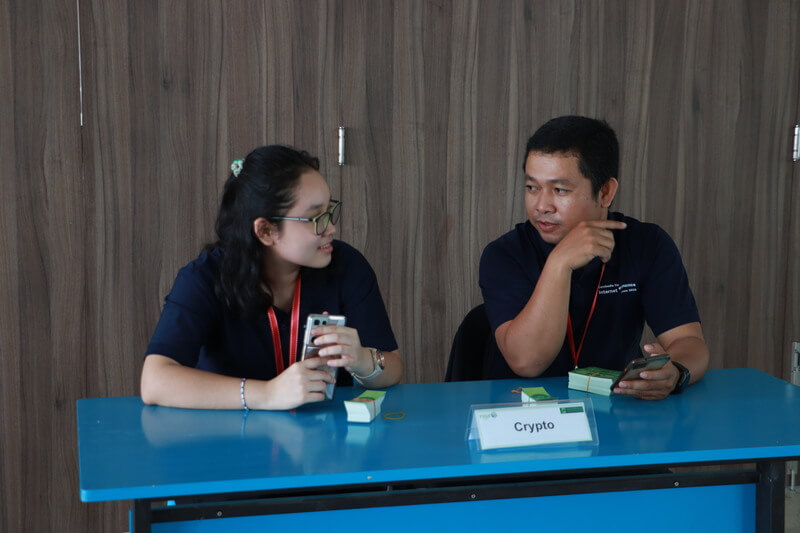 The Multi-Stakeholder conference roleplay took place on the second day where some groups of participants were assigned a role to debate amongst each other. There were so-called 'The Government Group', the 'Private Sector Group', and the 'Netizen Group'.
Each group was given enough time to meet and prepare their questions and responses to other groups' questions. The debate went well and the result from it was encouraging. The session was concluded by Mr. Thy Try, the executive director of Open Development Cambodia (ODC) who noted he had learned new tips from that debate and promised to bring them into the policy-making process with other stakeholders.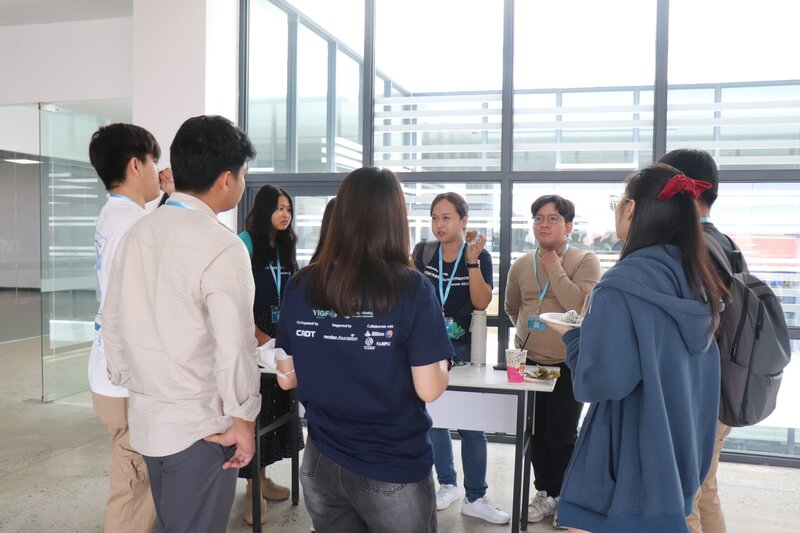 4. Engagement from all parties
The event would not have been successful without the AC, OC, Volunteers, Speakers, and Participants. People were vibrantly communicating with one another during the session, the break, and even after the event.
In my observations, people have made new friends, gained new knowledge, and raised new awareness of the current challenges in the digital sphere. Students may have good jobs through their extended network after graduation. Companies may gain more projects from potential stakeholders they met at the event.
Another takeaway point is the Personal Data Protection law that is still under discussion amongst all stakeholders. I strongly believe that after the discussion, the law will gain more input and will be issued pretty soon. Since I will attend the Annual Meeting of the 18th Internet Government Forum in Kyoto, Japan next week, I'm more than happy to share my own input with what I will learn from the event via any means possible.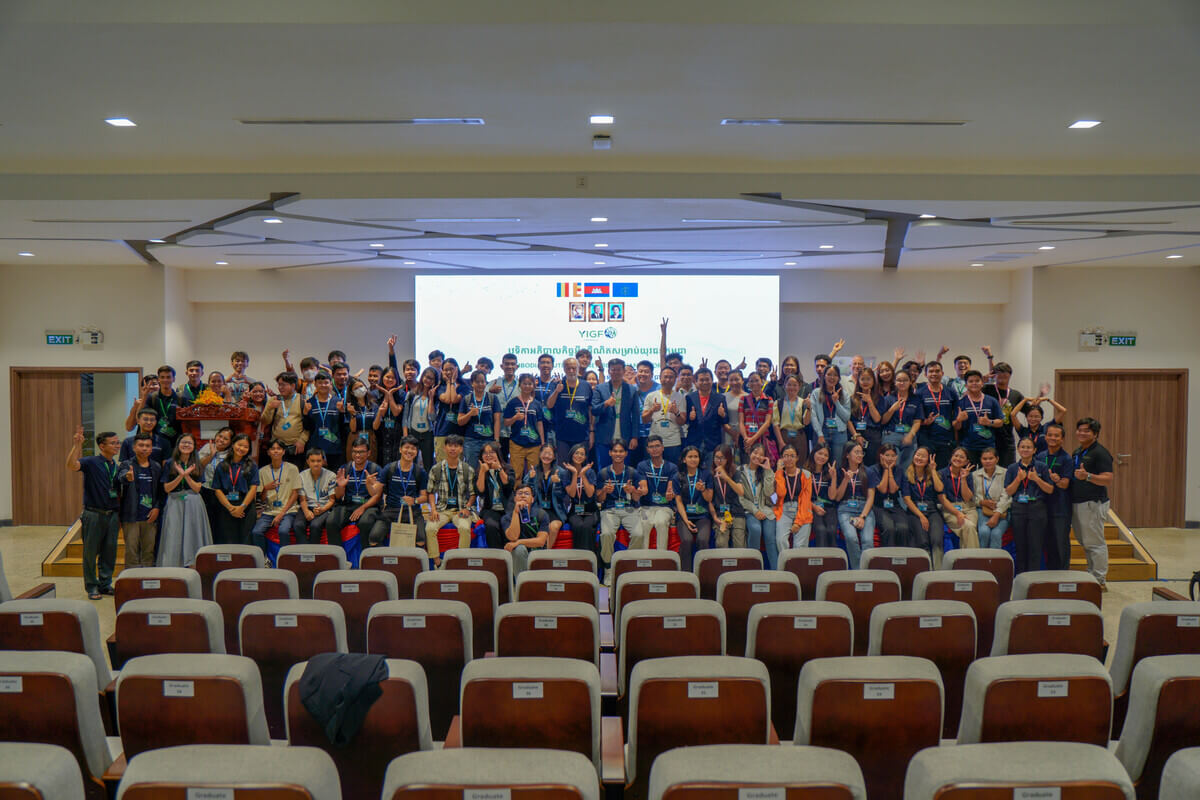 To conclude, I believe Cambodia's yIGF 2023 would bring hope to every Cambodian citizen that they'd live in a safer world in the Industrial Revolution 4.0. It means they will be more cautious of what data they will share online and how much they should share, what links on the Internet are harmful and they will learn to use means that protect themselves from any cyber-attack. Furthermore, they will be aware of the trending AI technologies around them and they will learn to adapt. This will enable them to always be up-to-date with the job market.
Without the help from ODC, I don't think this kind of fruitful event can take place. I strongly hope ODC as well as other stakeholders will consider having yIGF repeat next year and every year.