Getting to Know Me
Hey there, this is Huot Srymanit, a sophomore majoring in a Bachelor of Science in Accounting and Finance and an aspiring Certified Accounting Technician (CAT) at CamEd Business School. Moreover, I serve as the Co-President for the CamEd Entrepreneur Club's 7th Generation. I am interested in subjects relating to languages and technology. Even though I don't have a lot of experience yet, I'm excited to start working and advance my job experience as an open-minded learner.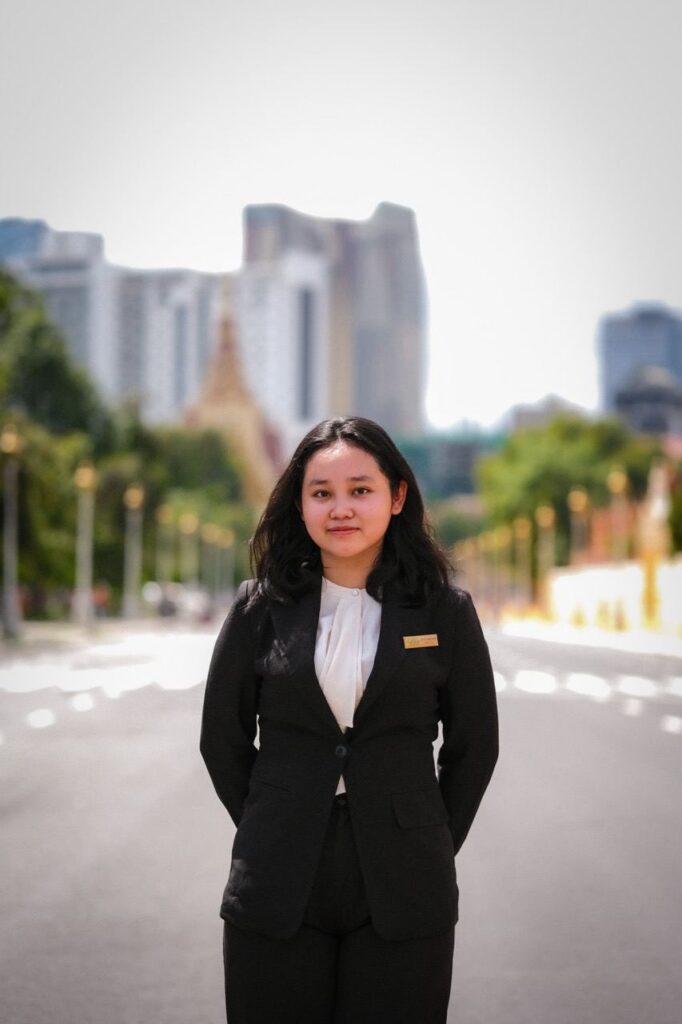 Prior to Joining Cambodia Youth Internet Governance Forum
Not sure if it's destiny or fate, I stumbled across a post by Open Development Cambodia back in May that stated "Call For Organizing Committee". I was intrigued by the various aspects of internet governance and decided to give it a shot.  Despite my background, I decided to embark on this unfamiliar journey. Being an open-minded learner who always welcomes and looks forward to new challenges, I always took the initiative to volunteer and participate in various activities at any given chance. Thinking back to when I applied as the one of the organizing committee for Cambodia's first ever Youth Internet Governance Forum, I never thought that I would make it.
Journey with Cambodia Youth Internet Governance Forum
Obviously, coming from an accounting and finance background, I never thought that I am suited with anything else other than finance, hence, I decided to start this journey by becoming a member of the administrative committee, for which I handle the admin and finance.
I was in charge of the fundamental tasks as part of administration, including assisting with venue quotes, event supplies, and translating the events agenda. I was also in charge of creating the presentation slides and certificates for the events day, which is held on the 23rd and 24th of September, as part of my support job on the programme committee. As a second-year student, I must balance my studies with my volunteer job. It has proven to be tough and exhausting because I have to juggle my studies, my volunteer job as a digital literacy trainer for the Ministry of Education, Youth, and Sports, my roles as co-presidents of the CamEd Entrepreneur Club and as administrative committee of the Cam YIGF. 
Expectations about Cambodia Youth Internet Governance Forum
As a member of the Cam YIGF, my primary goal is to promote digital inclusivity, internet governance and shaping its future in Cambodia among Cambodian youth and to give young people a voice and a forum to address digital rights, literacy, and technology-driven policy in the country. This forum will serve as an area for my future research and helps to widen my knowledge on internet governance.
During the Cambodia Youth Internet Governance Forum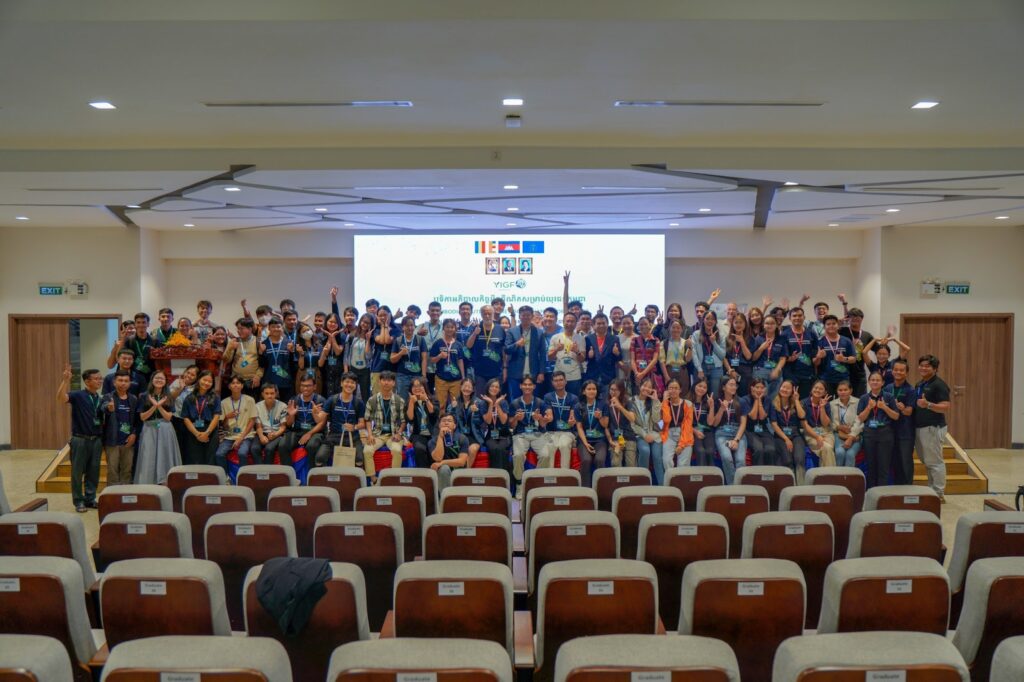 Despite the obstacles that the team and I faced during the pre-events phase, our events went on smoothly and we successfully organized the first-ever Cambodia YIGF, surpassing our initial expectations with approximately 250 participants.
During the two-day event, I had the opportunity to work as a note-taker. The majority of this role consists of making notes, hence, I got to learn in detail about various topics, about data privacy, the General Data Protection Regulation, digital security, and cybersecurity – how to successfully secure yourself online.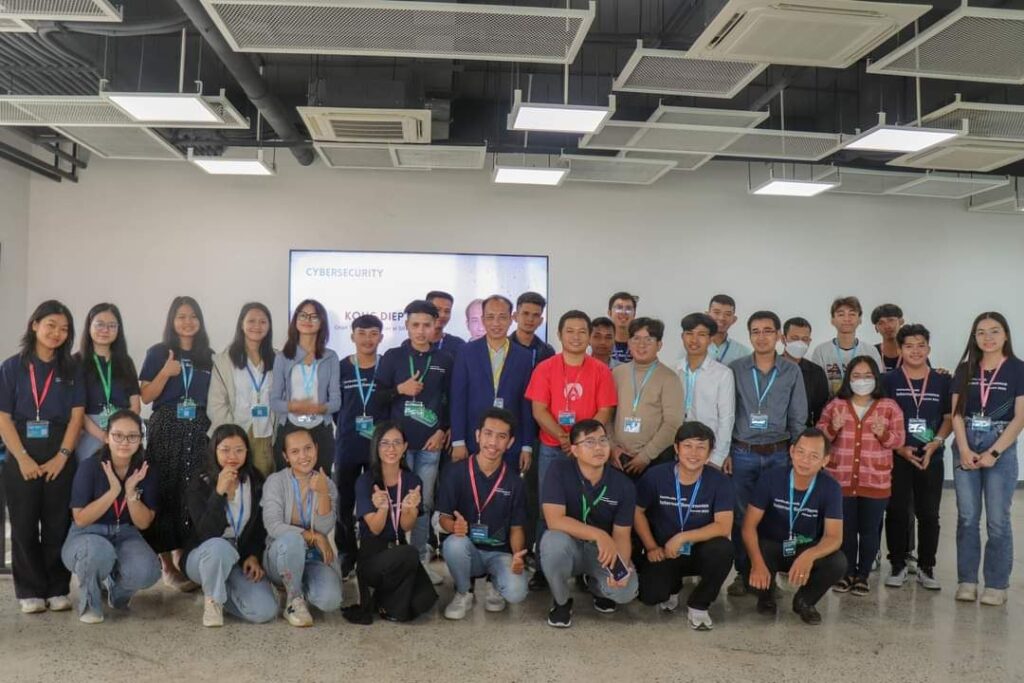 During this conference, I've had the chance to take part in two breakout sessions that address topics like digital transformation and data protection law. Learning about the perspectives of people with various backgrounds, including those in the public, private, and government sectors, was fascinating. My understanding of the subject has completely changed as a result of their perceptive observations, and they have also made me more open to potential answers.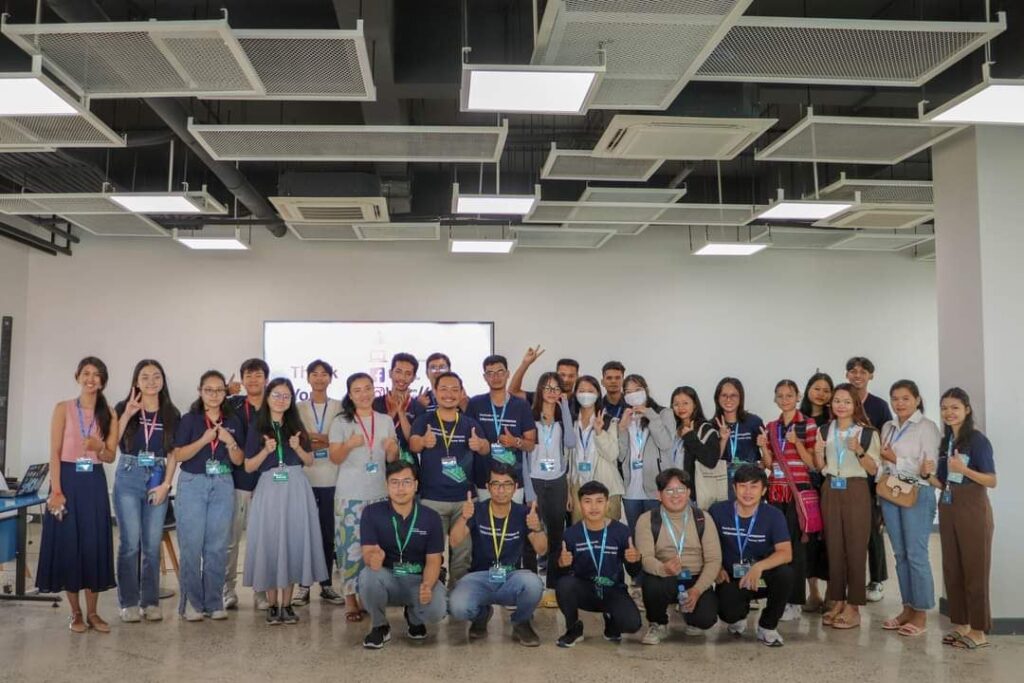 I had the privilege of serving as one of the cryptocurrency dealers during the Phum yIGF, which took place on the first day of the event. Making the participants aware of how they should safeguard and take care of themselves by being mindful of the unknown risk as well as understanding the risk of the investment in the market was a major focus of this game.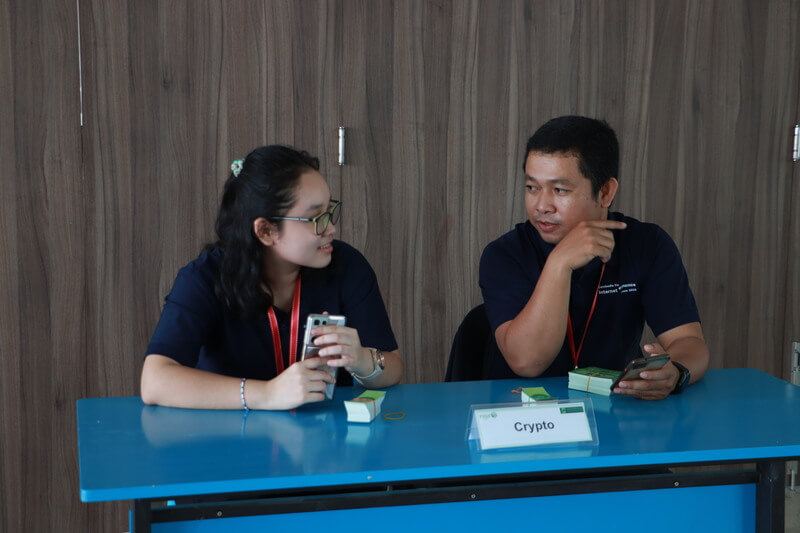 It was such an enlightening experience to attend the multi-stakeholder gathering. It was wonderful to watch the simulation of individuals from all stakeholders working together to develop a better concept for how to enhance internet governance for Cambodia. Looking back, it was all worthwhile because the event reached such a significant milestone. Turning the events into a reality was such a wild fantasy after spending up late days and nights for the past three months with the dream teams to plan and develop for the events.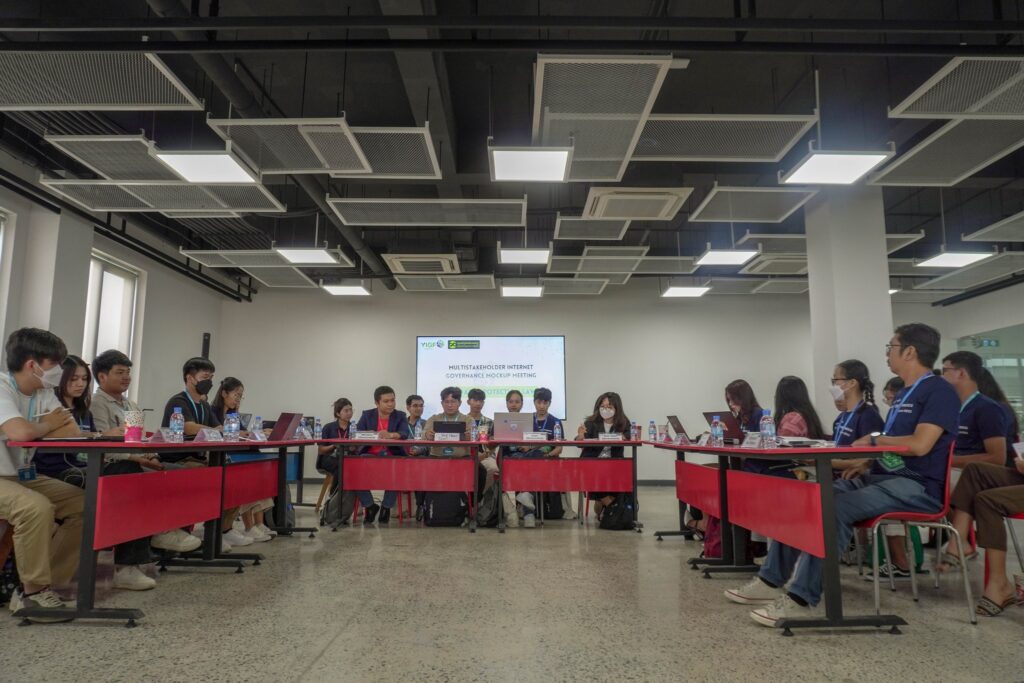 Road to Internet Governance Forum
I am very eager to attend and participate in the 18th Annual Meeting of the Internet Governance Forum, which will be held in Kyoto, Japan from October 8 to October 12, 2023, under the theme "The Internet We Want – Empowering All People" and with eight sub themes. I am eager to learn more about the sub themes of "Data Governance & Trust, Digital Divides & Inclusion, AI & Emerging Technologies, and Sustainability & Environment" because they are of particular interest to me. My willingness to participate in these discussions stems from my conviction that there are substantial chances for influence at the nexus of emerging technologies, sustainability, and digital inclusion. Additionally, I particularly anticipate the discussion of "Rule of Law for Data Governance" and hope to contribute to the policy dialogue on key issues such as the new Data Protection law which is currently under discussion in Cambodia.
This IGF will serve as a venue for me to explore and learn beyond my capacities. It will be a fantastic chance for me to learn about current trends and advancements in internet governance as well as the perspectives of various stakeholders on important issues related to internet and data governance. This will provide me the opportunity to communicate and meet others from all over the world who are concerned about the future of the internet.
Last but not least, I would like to express my sincere gratitude to Open Development Cambodia for their support in realizing my dream of attending the upcoming 18th Annual Meeting of the Internet Governance Forum, which will take place in Kyoto, Japan from October 8 to October 12, 2023.