Hey there, digital explorers and enthusiasts! I'm Peach, a passionate environmental advocate pursuing a green job, and I'm here to share my exciting journey throughout the first inaugural Cambodia Youth Internet Governance (CamYIGF) event. But first, let me share how I got to be part of the incredible organizing committee.
The Unexpected Application
With little knowledge about Internet Governance, I stumbled upon this great opportunity through my involvement in youth empowerment initiatives in Cambodia. I would laugh if I had told myself a year ago that I would be part of the first Cambodia Youth Internet Governance organizing committee. I applied to be part of the team and showcase how I can contribute to building and executing the event program; thankfully, I got selected and become part of the amazing team that I will tell you about.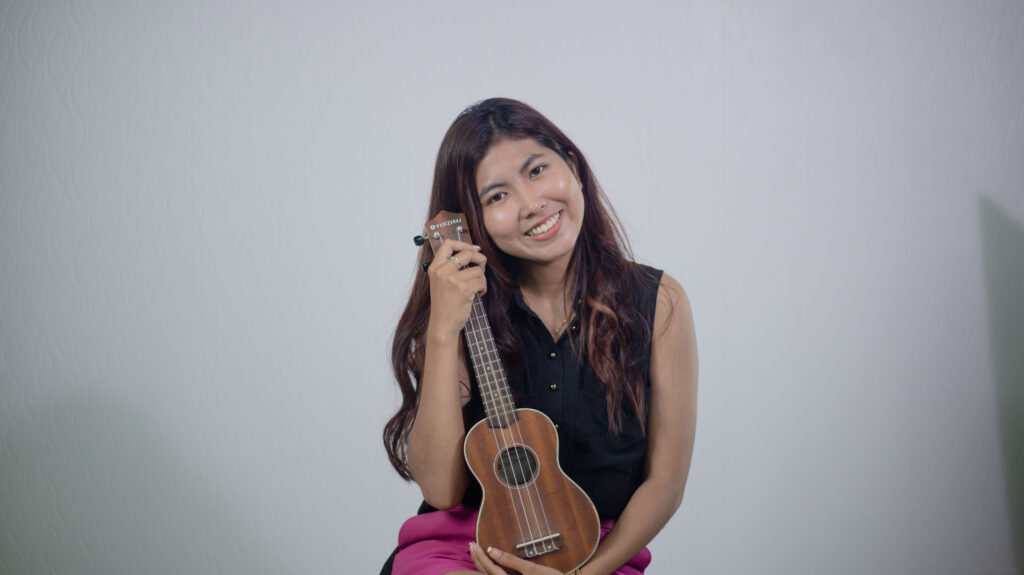 Pre-event Activities
With my expertise in the debate field, I took the lead in designing the sub-event, two debate rounds over Internet Governance.
One was held between the IISPP Debate Society and the Paragon International University Debate Club. The second round was held between the organizing committee and students from CADT, and the topics revolved around internet governance, except it was more in-depth than the first round.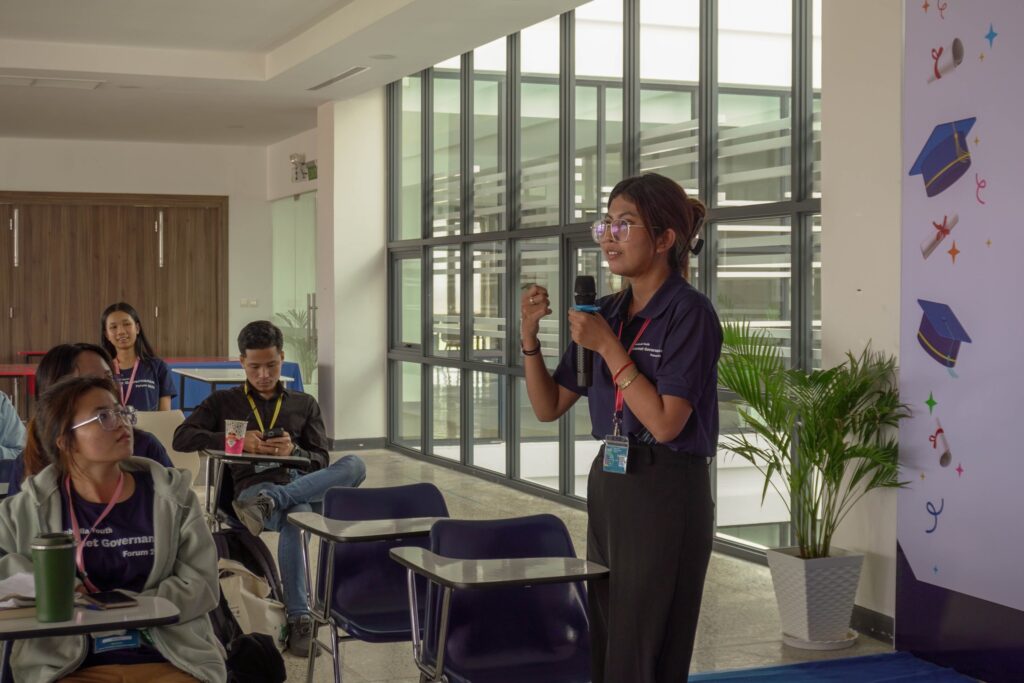 Providing training and coordinating the pre-event was an experience I always wanted to have. The sub-event goal was to enable audiences to be equipped with some knowledge of Internet governance before attending the actual events one month apart.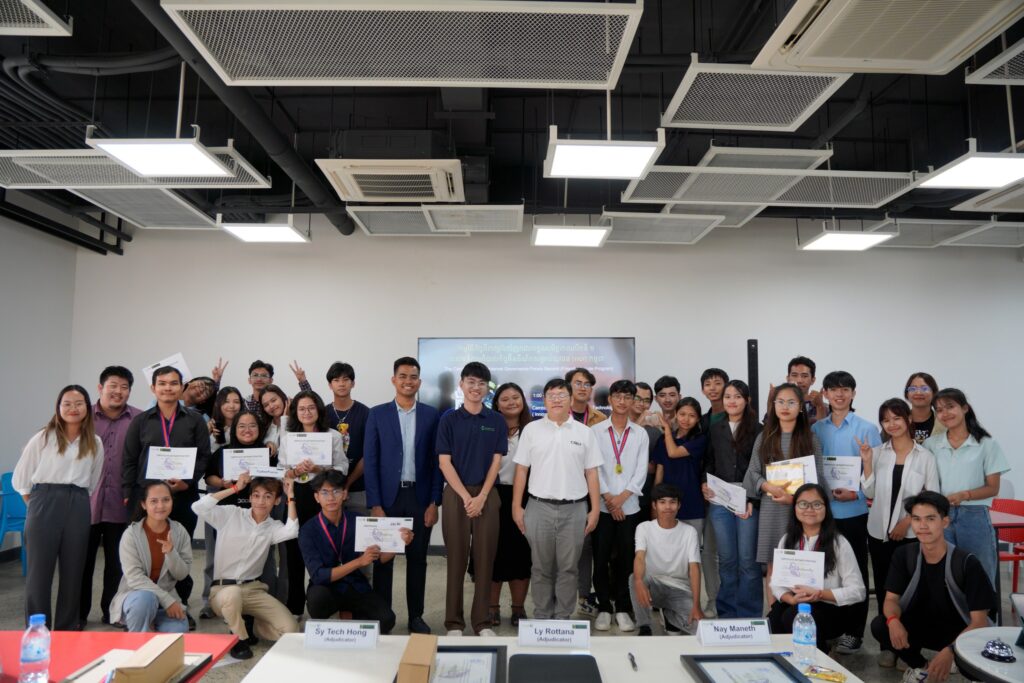 Highlights During the Event
I think one of the most memorable experiences from CamYIGF was stepping into the role of the Master of Ceremonies (MC) for the opening ceremony. Welcoming a diverse crowd, including enthusiasts and participants from Phnom Penh and other provinces, was a fantastic way to kick things off.
Throughout the event, I had the privilege of moderating numerous break-out sessions, diving into discussions about digital privacy, cybersecurity, digital inclusion, and the ever-expanding digital landscape. It was fascinating to hear diverse viewpoints and ideas from our speaker including international which was conducted online and our national speaker who was presented on-site, especially hearing the sharing from our fellow attendees.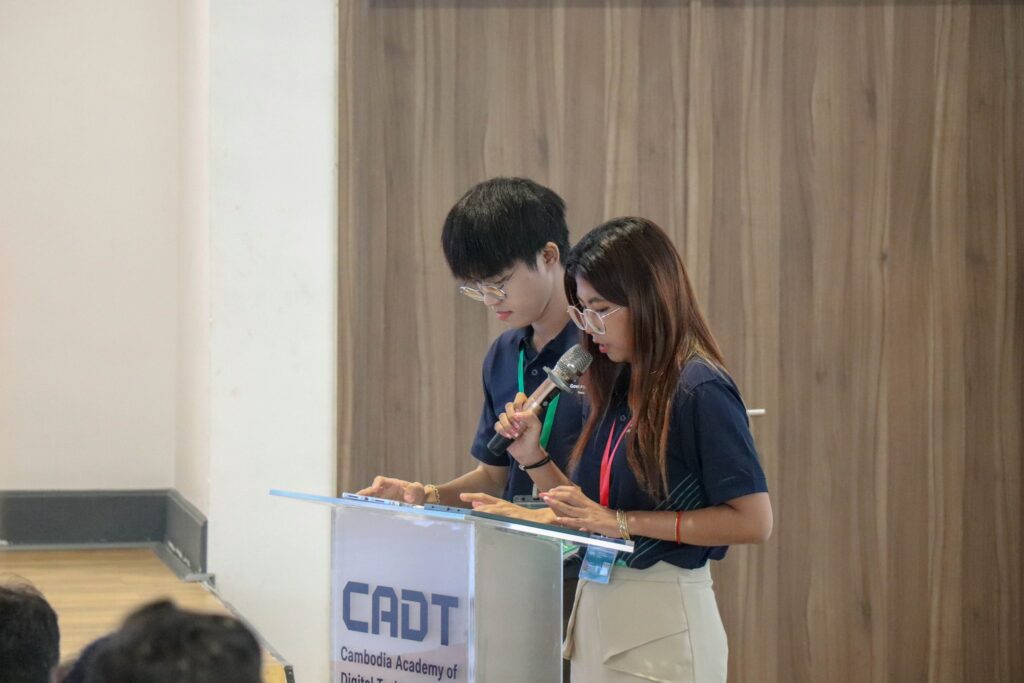 Managing the event flow alongside the two volunteer teams, including Event Facilitators and Operational Support, was another hurdle we hopped past together for an event of 250 participants. Ensuring each session ran smoothly and participants had an insightful and interactive experience was a rewarding challenge. Having to make many on-spot decisions was one force that kept the event on track and dynamic.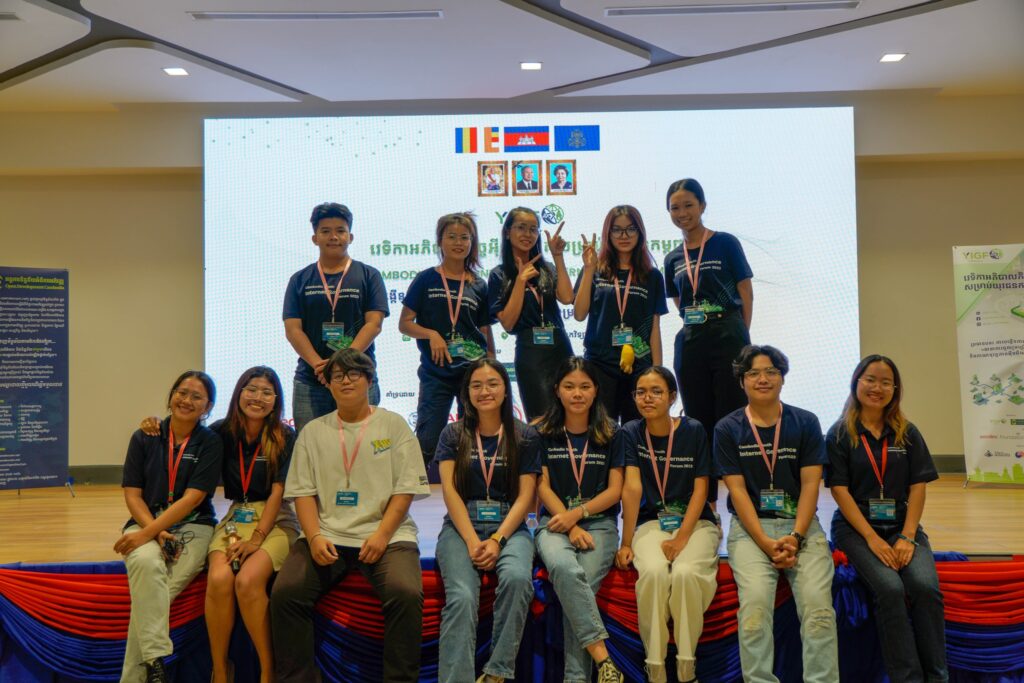 CamYIGF was an intersection of brilliant minds from various sectors, including the government, private sector, experts, and netizens. Networking with many of them, each bringing unique perspectives, was the event's highlight. From tech gurus to policy experts, I had the opportunity to connect and learn from the best in the field.
And last but not least, the incredible multi-stakeholder meeting! Being part of this dialogue was a true eye-opener as I got to experience what an actual multi-stakeholder discussion would be like. The collaborative spirit and exchange of ideas between stakeholders from different backgrounds left a lasting impression on me as we strive toward collaboration and initiating resolution to improve internet governance in Cambodia.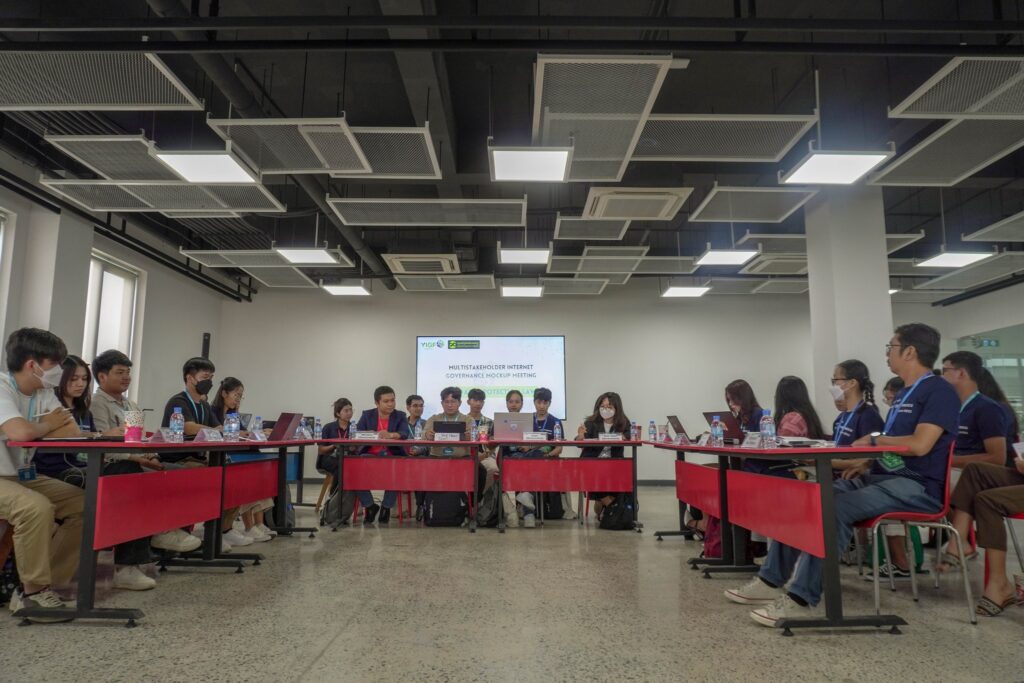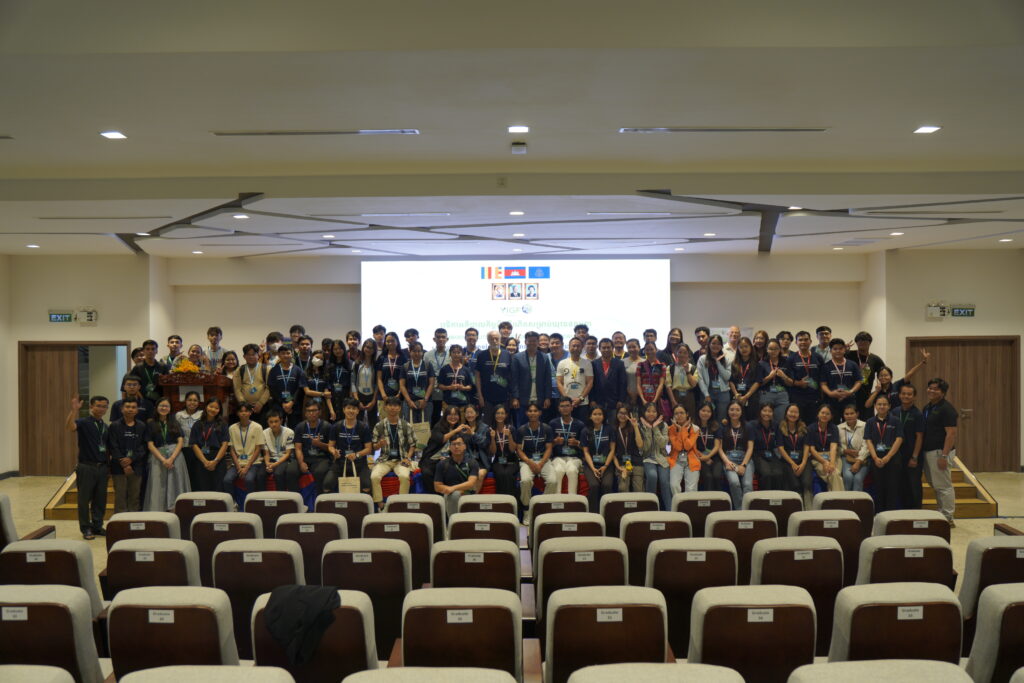 So, did I get what I expected from CamYIGF?
No, because it exceeded what I expected, and I did not think that the First Cambodia Internet Governance could achieve this milestone.
To summarize my experiences, I was an internet-governance-dehydrated-sponge now soaked up with digital and internet governance knowledge. The sophistication of Internet governance, the policies that shape our online world, and how we can ensure a safer and more inclusive digital space for all were all shown and shared throughout the event; I sincerely hope you can feel them from reading this blog.
What's next?
The next step for our team is attending the 18th Annual Meeting of Internet Governance Forum in Kyoto, Japan, from the 8th until the 12th of October. As I actively pursue a green job, I'm excited to join many sustainability sessions because they align perfectly with my passion and professional objectives.
I'm excited to be part of the 'Eco-friendly Policy System for Emerging Technology' session that will provide essential insights into sustainable tech policy, enhancing my role in the green job sector.
A summit is always a place I love to be in; the 'IGF 2023 Global Youth Summit' will allow me to connect with fellow internet or digital enthusiasts to share experiences, learn, and collectively shape a digital landscape that prioritizes not only environmental sustainability but digital and internet governance as a whole.
'Digital Inclusion & Environmental Sustainability' is another session that perfectly blends my interests. It allows me to delve into how digital tech can bridge societal gaps while promoting sustainability, extending my wisdom and network in these areas.
Lastly, 'Community Networks: Digital Sovereignty and Sustainability' resonates with my dedication to creating a more environmentally conscious digital world. This session will connect me with like-minded experts and practitioners.
My desire to join these sessions arises from my belief that the intersection of emerging technologies, sustainability, and digital inclusion offers opportunities for significant impact.
I'm eagerly looking forward to diving headfirst into the 18th Internet Governance Forum and gaining firsthand insights that will enhance the 2nd Cambodia Internet Governance Forum next year. Our team goal and objectives for attending this year's Forum is to offer our participants a comparable experience in terms of content, sessions, and overall format to the Internet Governance Forum during our event the following year.