The Youth Internet Governance (yIGF) was held at Brisbane Convention and Exhibition Center. This year yIGF discussed 3 themes which were Access and Inclusion, Trust and Sustainability. All participants were divided into 4 different groups such as government, private sector, civil society, and technical community, and we were supposed to represent each actor to present our challenges and proposed solutions to improve internet governance amongst youth. Attending the event was an enriching experience that provided me with valuable insights, new perspectives, and practical experiences. I want to take this moment to reflect on what I have learned from the event and how it has impacted me.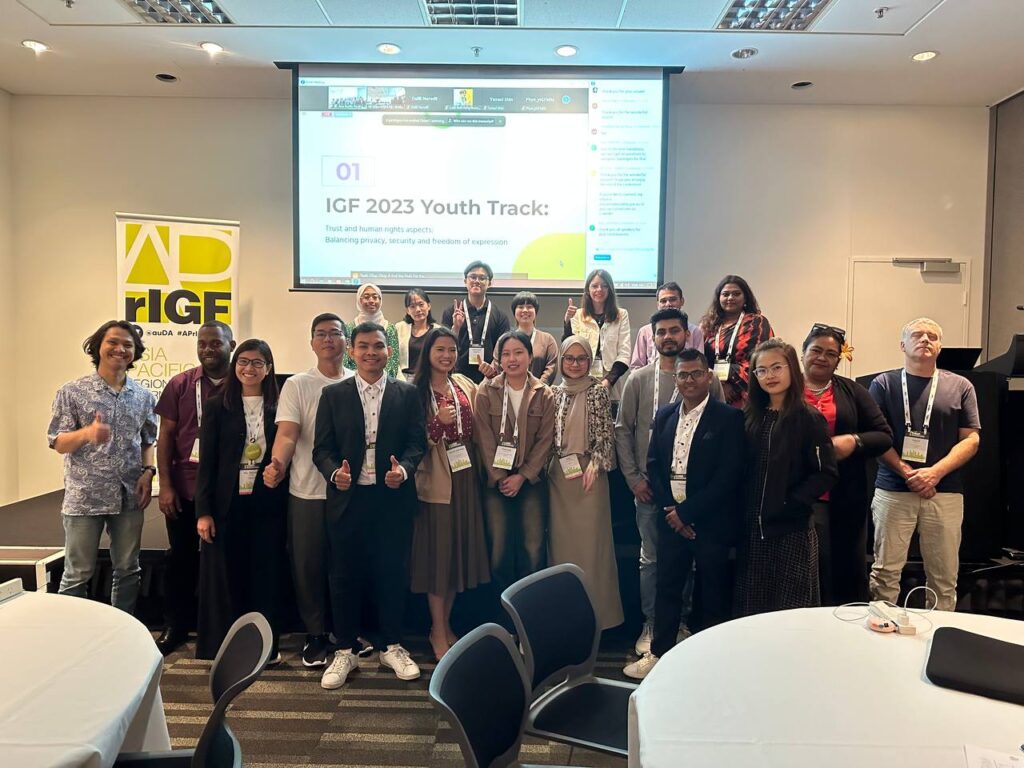 First of all, the yIGF along with APrIGF allowed me to dive deep into the subject matter.
There were many interesting topic presentations during the sharing session such as digital security, evolving internet governance, fragmentation, the future of the internet, AI, and so on and so forth. Speakers from all across Asia Pacific and Australia with different experiences from their society shared about the challenges and response algorithms on Internet Governance. They shared what they have encountered and how they deal with all the challenges. Question and Answer sessions were all added at the end of each sharing session and all participants were not only encouraged to ask questions to the speakers but also allowed to speak up about what they wanted the world to hear as well as to share their personal challenging experiences related to the access of the internet.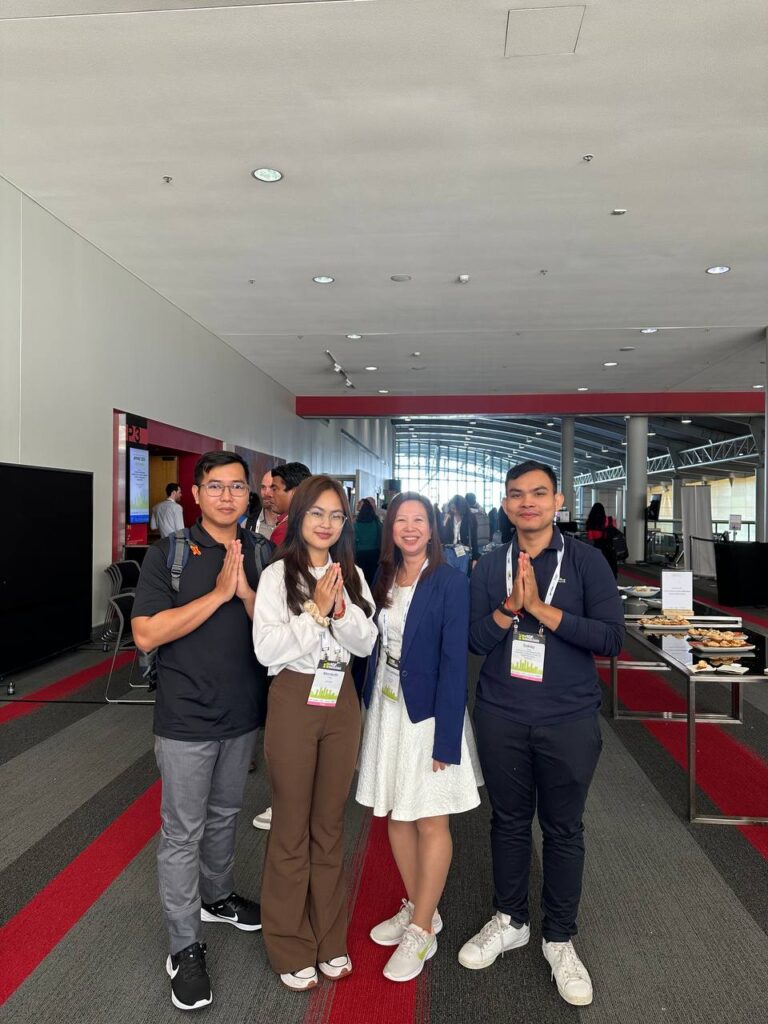 Second, the opportunity to interact with fellow participants as well as with speakers from various backgrounds was invaluable. It was obvious to me that all the invited speakers to the events are mostly professionals who directly work and have experience with technology and the internet. Some participants and speakers are even from the law, and business sector, and the event also invited people from the disability community to express their concerns, limits, and challenges in accessing the internet. Most of the participants were concerned about various kinds of internet fragmentation such as technical fragmentation, geographic fragmentation, and so on. For example, Chat Gpt is still not available in Cambodia as well as the other developing and isolated countries.
Last but not least, the practical exercises and hands-on activities during the event were particularly beneficial. Practical exercises include public speaking, working in groups with the other participants online, and delivering good and clear messages to the international stages. We also contribute our ideas and propose algorithms to respond to all the challenges in one of the three themes with one of the actor representatives. In terms of personal growth, attending this event has encouraged me to step out of my comfort zone. There are still many things I need to learn to understand the outside world more apart from my home country, and I still have many soft skills and hard skills to improve in order to be a more qualified personnel on the international stage to share my personal experience more efficiently.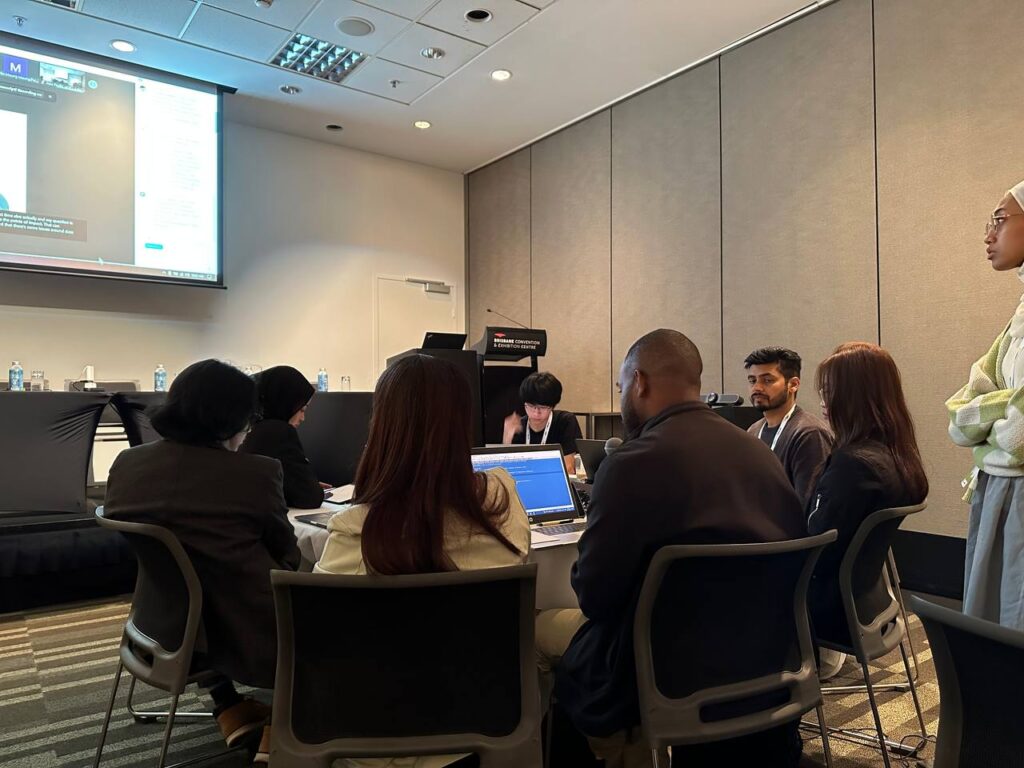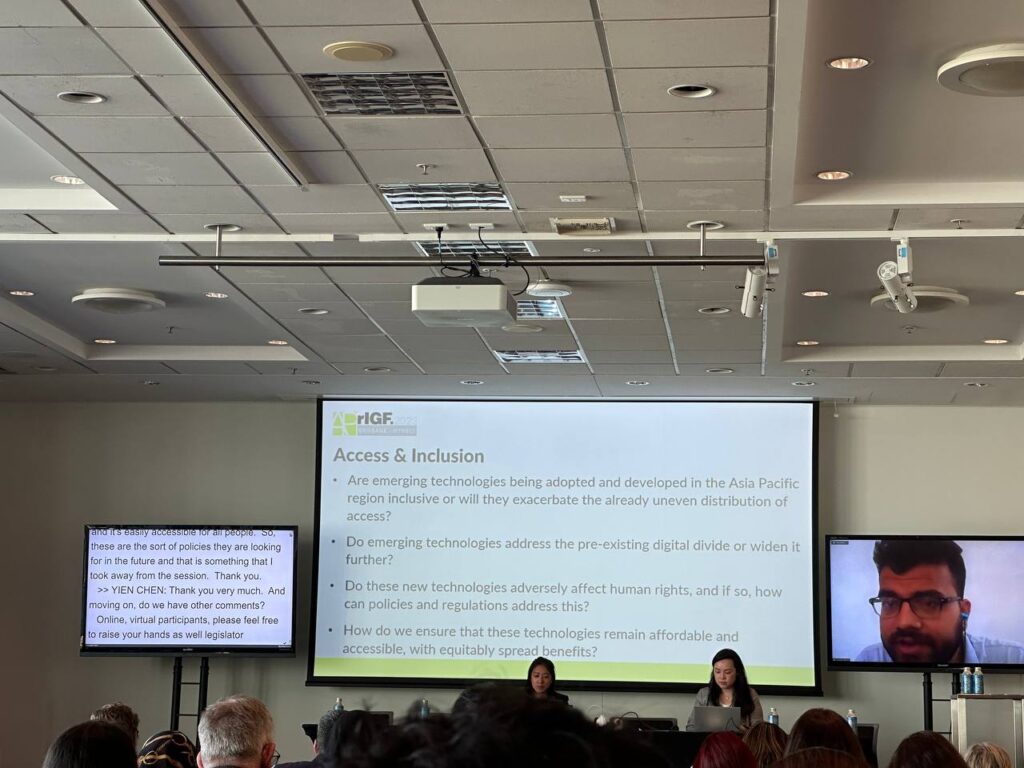 One key takeaway for me was self-awareness of the technological product that we are using and having a clear role as an internet user. This concept really resonated with me because it is so true that in reality, people tend to not be aware of what they are using whether the origin of the developer, the purpose and the security of the software, the harm and the challenges of using the application and website and so on. One more thing, the awareness of your role toward the use of the internet is really compulsory for everyone because not all of us are internet developers or content creators. We should define our role in accessing the internet so that we can share the content on the internet more accurately and also access the content we want more efficiently. I can already see how I can integrate this into my work or personal life, and I'm excited to explore it further.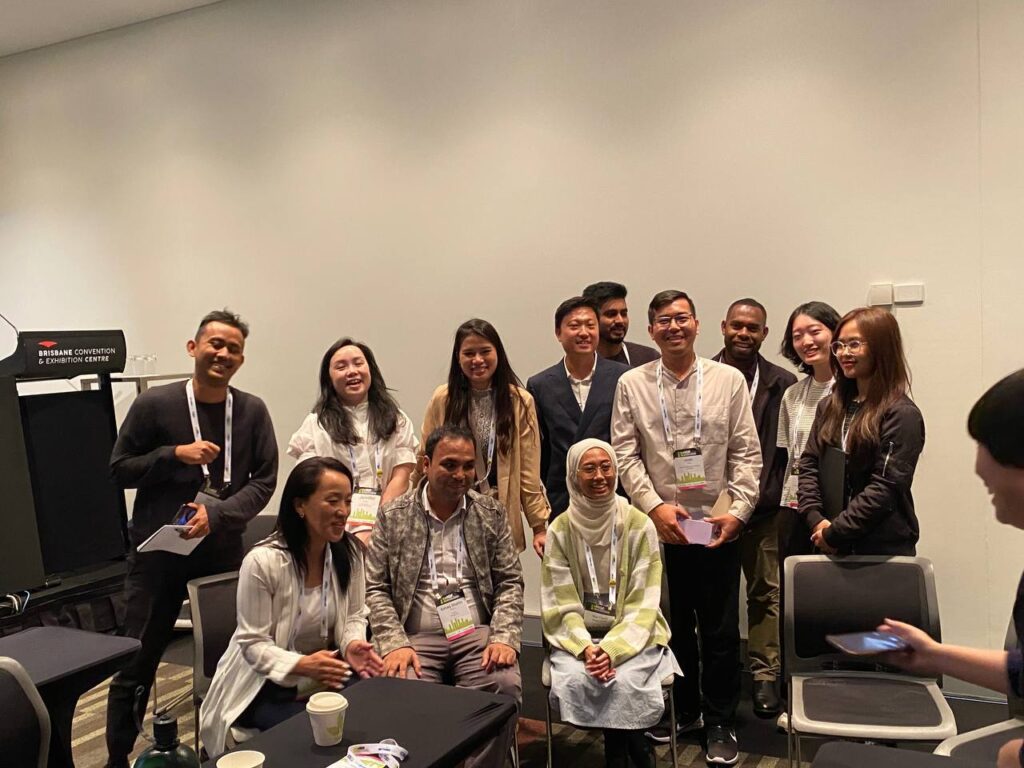 Overall, the event of Youth Internet Governance in Brisbane was an exceptional learning experience. I am so grateful for the opportunity to have attended and for the knowledge, connections, and inspiration it provided. I would like to express my sincere appreciation and gratitude to the organizer team for their outstanding work in organizing and hosting such a wonderful youth Internet Governance Forum. The event was smooth and a huge success, thanks to their dedication, creativity, and professionalism.