The Starting Point
My name is HongTholly Sonit, a creative content copywriter at a creative agency in Phnom Penh. I hold a bachelor's degree in Media Management from the Royal University of Phnom Penh (RUPP). For a while, my life seemed to follow a monotonous routine of going to the office and returning home. While I found satisfaction in my job, there was a lingering sense of unfulfilled passion within me. I yearned for something more, something that would ignite my spirit and give me a sense of purpose to look forward to each day.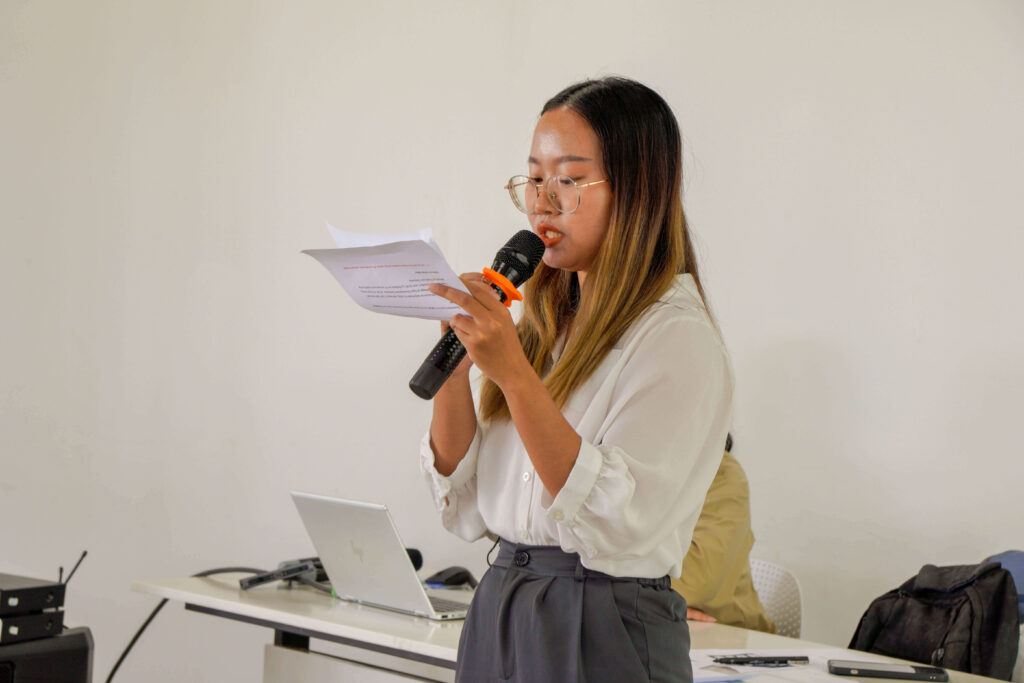 During that period, the rising number of digital threats, including cases of fraud on platforms like Telegram, became a hot topic. The rapid development of innovations such as AI further emphasized the need for heightened awareness regarding digital literacy, digital rights, and data privacy. This realization sparked a sense of urgency within me to advocate for these important issues.
One day, I stumbled upon an opportunity that would change my life: the Cambodia Youth Internet Governance Forum's (YIGF) organizing committee. Intrigued by the post shared by a friend and longing for a chance to give back to society, I decided to apply and was fortunate enough to be selected as a member of the committee. Little did I know that this experience would not only ignite my passion but also lead me to become the team leader of the communication team. As the communication lead in YIGF, I oversee content creation for the website and social media, oversee the design of communication materials, and foster collaboration within the team.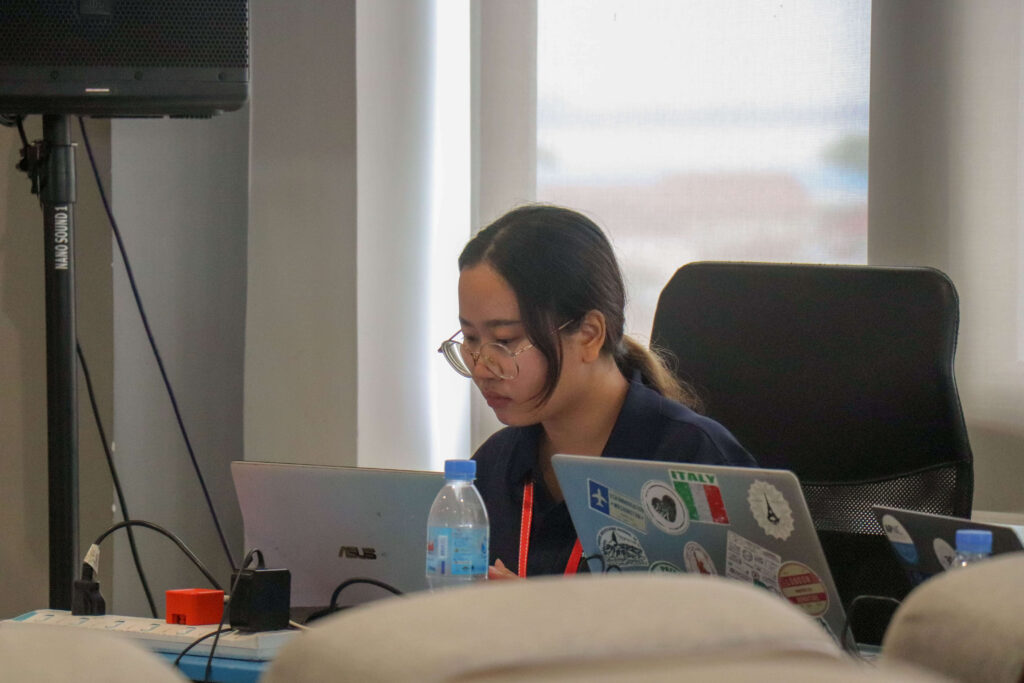 Challenging BUT Rewarding
Embarking on this journey was not without its challenges. Balancing my volunteer work with a full-time job proved to be demanding, but my effort for the cause and the inspiration I derived from my teammates pushed me forward. Despite the obstacles, we successfully organized the first-ever Cambodia YIGF, surpassing our initial expectations with approximately 170 participants. Our dedication and commitment did not go unnoticed. My registration for the prestigious United Nations Internet Governance Forum 2023 was approved, and I was selected to receive a grant from Open Development Cambodia (ODC) to travel to Japan and participate in person. I am grateful to ODC for covering my roundtrip transportation and visa expenses, for recognizing my efforts, and for providing me with the chance to expand my knowledge and network on an international scale.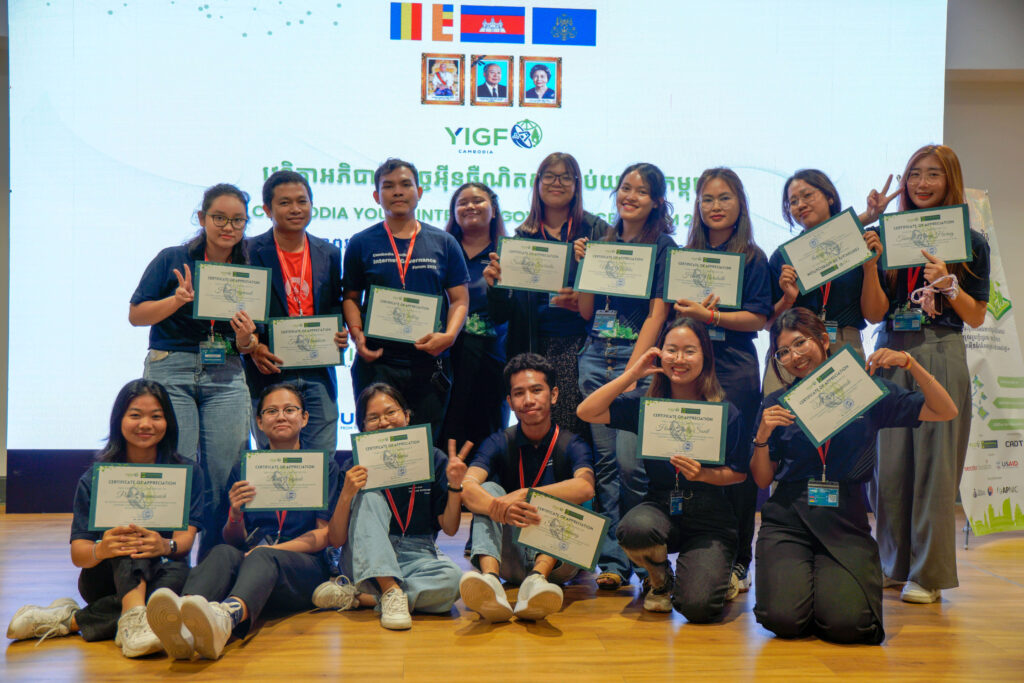 Learning Expectations for the Upcoming IGF 2023
The Internet Governance Forum (IGF) is an initiative by the United Nations to bring together people from different stakeholder groups to discuss public policy issues related to the Internet. Although there is no formal agreement reached, the IGF informs and inspires policymakers in both the public and private sectors. Delegates at the annual meeting exchange information and best practices, aiming to maximize Internet opportunities and address challenges. The 18th annual meeting of the IGF will be held in Kyoto, Japan, in October 2023, focusing on the theme of empowering all people. The sub-themes for the forum include AI and emerging technologies, avoiding Internet fragmentation, cybersecurity and online safety, data governance and trust, digital divides and inclusion, global digital governance and cooperation, human rights and freedoms, and sustainability and the environment.
Attending the IGF 2023 event promises to be an enriching experience, offering a diverse range of sessions and topics to explore. Through workshops, lightning talks, launches, dynamic coalition sessions, town halls, open forums, and high-level panels, I expect to delve into fascinating subjects and gain valuable insights.
One session that particularly piques my interest is the High-Level Panel on Evolving Trends in Misinformation and Disinformation. In an era where misinformation and disinformation pose significant challenges, understanding the evolving trends in both is crucial. I hope to learn about the impact of social media platforms and messaging apps on the rapid spread of false content, as well as the advancements in AI-generated media content that further blur the lines between truth and fabrication.
Another session that I would like to learn about is "Next-Gen Education: Harnessing Generative AI". By gaining insights into the latest trends, real-world examples, and tools within the field of AI in education, I will be equipped with the knowledge and ideas to drive innovation in my own educational practices. This session holds the potential to shape the future of education, and I am thrilled to be a part of it.
Furthermore, I am thrilled to have the opportunity to meet the reality of residents in the Metaverse and delve into the experiences of Nem, the world's first virtual YouTuber, in the "Talk with Metaverse Residents" session. Nem's unique perspective, as an active media presence within the Metaverse, will provide valuable insights into this virtual world. During the session, I look forward to witnessing demonstrations of devices that enhance the Metaverse experience, allowing residents to fully immerse themselves in a virtual life.
By participating in the IGF 2023 event, I expect to gain a deeper understanding of various important topics and trends in the digital realm. Specifically, I hope to learn about the evolving trends in misinformation and disinformation, the virtual reality of the Metaverse world, and generative AI. Through attending sessions and engaging in discussions, I anticipate gaining insights into the impact of these topics on society, as well as potential strategies and solutions for addressing related challenges.