Imagine a place where the ancient meets the cutting edge, where culture dances with technology—a place like Kyoto, Japan. Now, picture being part of a global gathering of minds, all driven by a shared passion for shaping the digital world. That's precisely where I found myself at the Internet Governance Forum (IGF) 2023, and let me tell you, it was nothing short of an exhilarating experience!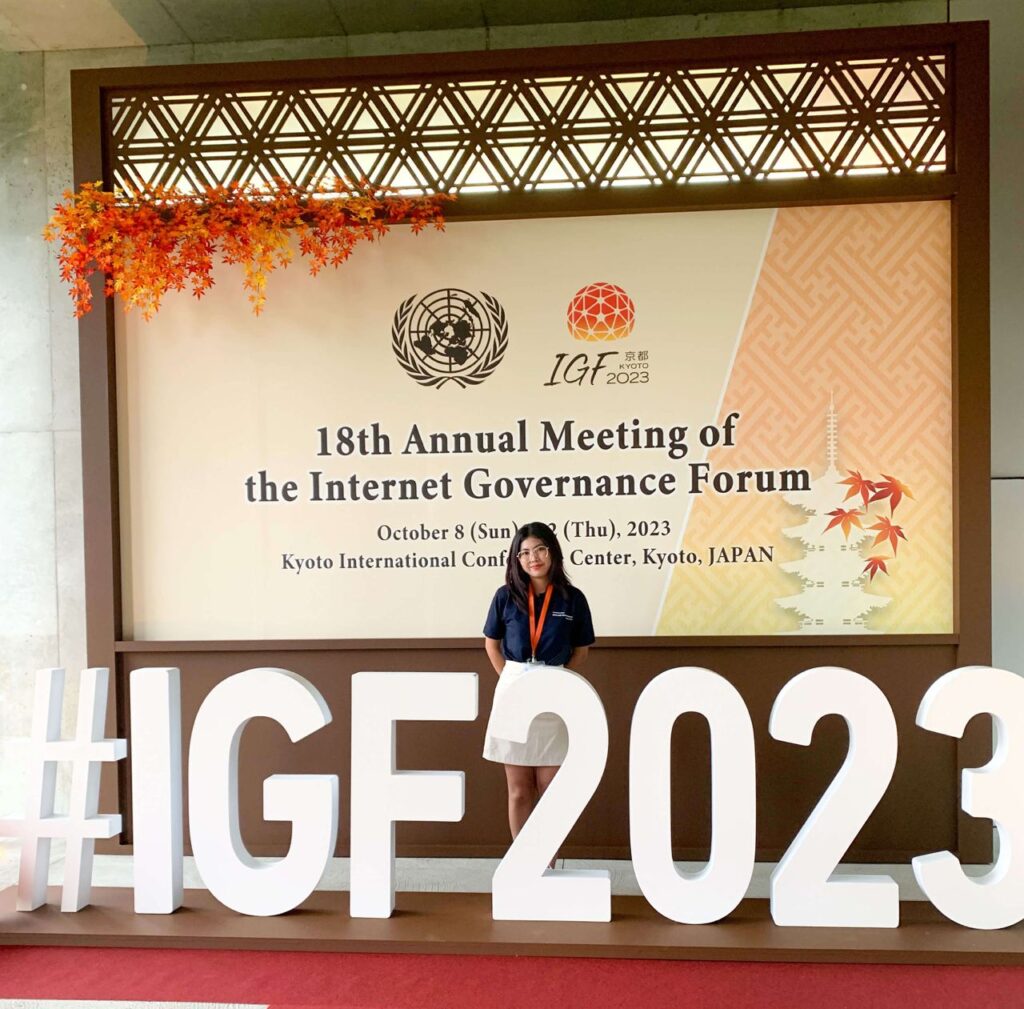 Being a Youth Representative
One of the most memorable moments in my journey was the opportunity to serve as a panelist for Session #133, titled "Accelerating an Inclusive Energy Transition." This session was a significant part of the broader discussions on Digital Technologies to Achieve Sustainable Development Goals. The session was expertly organized by several key entities, including the Dutch Ministry of Economic Affairs and Climate Policy, the NLIGF, Electronic Commerce Platform Netherlands (ECP), and WEOG. As I stepped onto the stage, I carried with me not just the perspectives of Cambodia but also the dynamic ASEAN youth community. It was a moment of immense honor and responsibility to raise the my voice. The session's mission was clear: to energize our collective efforts toward an energy future that truly leaves no one behind.
In my presentation titled "Unlocking ASEAN's Green Energy Future Through Youth," I delved into the pivotal role of youth in spearheading green energy transformation in the ASEAN region. I began by emphasizing the critical importance of green energy, not only for environmental sustainability but also for our collective future. I then highlighted the significant challenges that ASEAN faces in transitioning to green energy, including surging energy demands and issues of affordability and accessibility. I also showcased the immense potential for youth to contribute to this development. Through the adoption of green technologies, the creation of green jobs, and the initiation of green initiatives, we can use the successful model of the Cambodia Internet Governance Forum as an example, in which the forum plays a paramount role in driving the transition towards a sustainable and green energy future in ASEAN.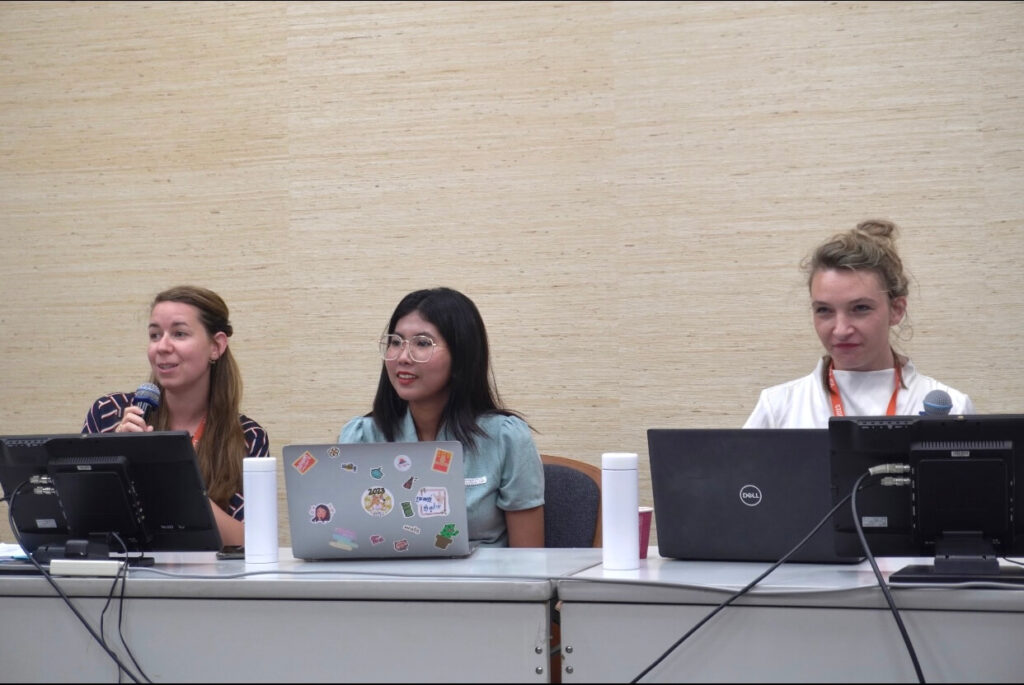 Keynote from other significant sessions:
My thoughts were not only mine; I did take some aspirations and knowledge from other experts from the other sessions I joined before my panel sessions. I will list three sessions that genuinely inspired me below:
"Transforming Technology Frameworks for the Planet" 
IGF 2023 was like a digital oasis, teeming with knowledge and inspiration. This session had me envisioning a tech-powered green utopia. It was a reminder that the digital realm could be a force for planetary good as well if we were to include the environment in the framework-building process.
"High-Level Panel on Artificial Intelligence"
Artificial Intelligence, or AI, wasn't just a buzzword—it was the show's star! This session was the most inspiring for me as it showed us how AI can be an accelerator in its own right, speeding us towards a greener, more sustainable world. But wait, there are matters that we need to consider here! AI needs a moral compass, and that's where governance comes in.
"Without facts, you can't have truth, and without truth, you cannot have trust."
Nobel Peace Prize laureate Maria Ressa at IGF2023. Three suggestions were raised for approaching generative AI where it can be hijacked easily for emotional influences and often false content: "Stop surveillance for profit. Stop coded bias against women, LGBTQI, and other minorities and use journalism as an antidote to tyranny."
"Youth for Digital Inclusion & Environmental Sustainability"
This session was like a rallying cry for young digital warriors to start taking action. It hammered the message that we, the youth, are not just the future; we are the drivers of change today!
Nadia Owusu, Civil Society, African Group representative, emphasized the role of youth in this critical time when we need to accelerate the green digital environment.
I take so much inspiration from her work and statements from the session that they shape my panel discussion as well.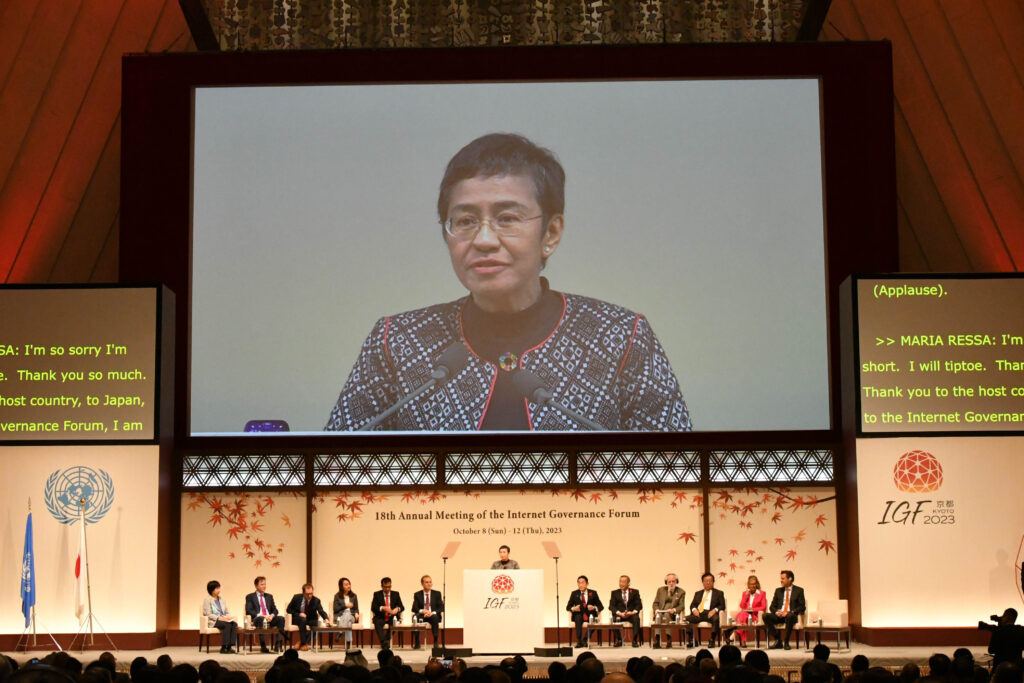 The Return Journey
Leaving Kyoto was bittersweet, but I carried back more than just memories. I brought back a suitcase filled with inspiration, wisdom, and a heart bursting with a determination to continue endorsing digital rights, environmental sustainability, and youth empowerment.
I will use my knowledge to light up our digital world, one pixel at a time.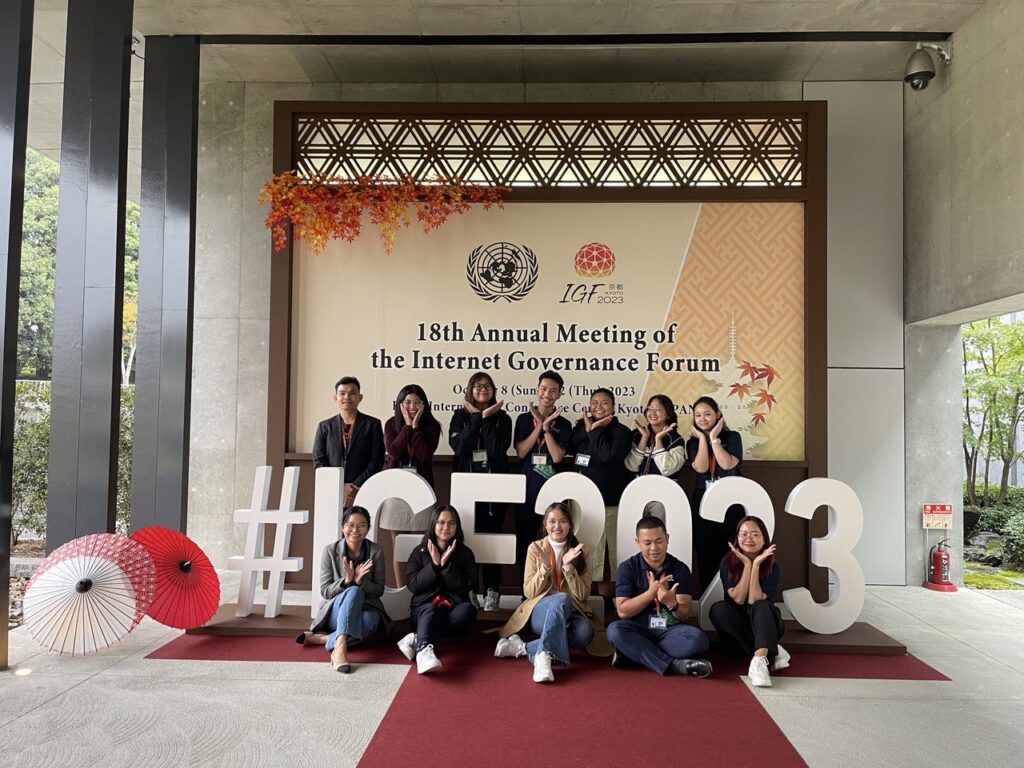 Special Thanks
A heartfelt thank you to my admiring team, the Cambodia Youth Internet Governance Forum Organizing Committee, our Board of Advisory Committee, and Open Development Cambodia for making this incredible opportunity possible. Your support and dedication have fueled my journey towards a more inclusive and sustainable digital world.