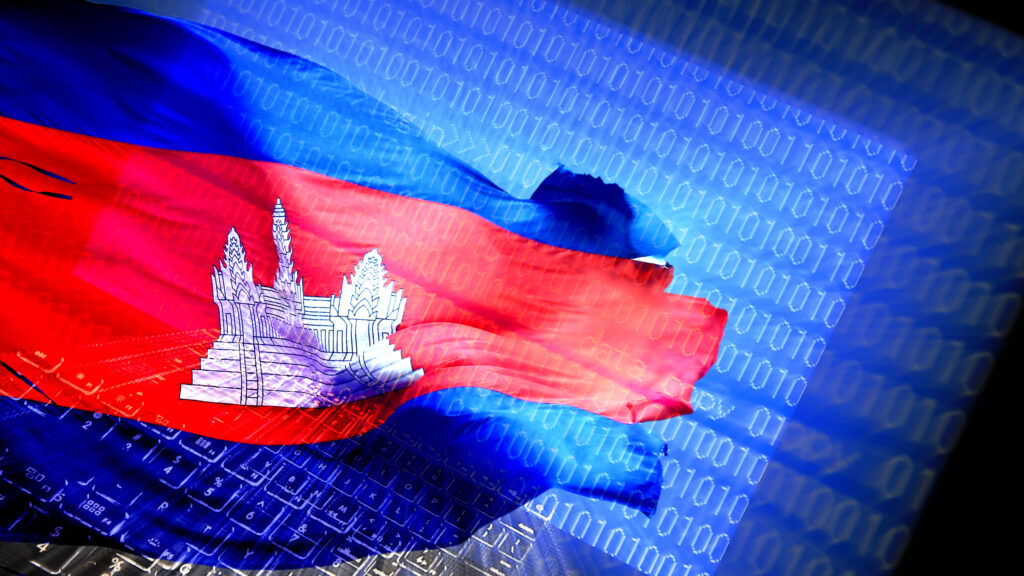 Saturday 29 July 2023​
Meas Molika, Houth Morokoth
The rise of internet usage in Cambodia is a sign of a digital revolution on a wider scale in different sectors for economic growth and digital lifestyle. However, regulation to better manage the internet and improvements in security and transparency in accessing the internet are needed to gain the full potential of the internet in an inclusive way.At the beginning of 2023, there were 11.37 million internet users in Cambodia, with a total of 22.16 million cellular mobile connections active, equivalent to 131.5 percent of the total population, according to Digital 2023: Cambodia. Cambodian internet users started to increase significantly during the COVID-19 pandemic with the demand for online purchasing and online learning, according to the Ministry of Posts and Telecommunications.E-commerceCambodian citizens found new ways of living more conveniently while beginning to adapt to the usage of digital money transactions through bank accounts instead of cash during the pandemic. This led to a boom in the e-commerce sector in Cambodia. Online selling and buying via social media apps, food delivery apps, school, healthcare, electricity, and water payments are also done digitally via QR codes. Payment begins to feel at ease, saving time and energy with your smartphone and with just a connection to the internet or Wi-Fi.According to Statista, Revenue in the e-commerce market is projected to reach US$979.90m in 2023. In the e-commerce market, the number of users is expected to amount to 8.76 million by 2027. The cyber law and e-commerce law to manage and protect consumers are needed to better govern the safety and security of the online market in Cambodia. However, online buying fraud, online money scamming, hacking, and data protection are the issues when it comes to online purchases.TourismThe findings show that there is a correlation when taking and planning tips; tourists consider the functionalities of social media as significant.Next, the most frequent source of information used by respondents when planning travel and trips is often social media (43.6%). The second most popular is family and friends (43.6%), of which the respondents often use their family or friends as their source of information. Also, mobile App sites (35.6%) are often used as the third source with tourism information (35.0%) as the last source, based on research about the \"Effect of Social Media in Tourism (Case in Cambodia)\".Therefore, social media platforms such as Facebook, Instagram, and TikTok, including Google search information and recommendations online for traveling destinations, are playing a crucial role in guiding and allowing tourists to access more information regarding their favorable traveling places in the country.Online EducationAccording to the Kiripost's article (2023), the pandemic has led to a significant increase in online education in Cambodia, with at least three students enrolled in online courses. This has created great opportunities for online education businesses to enter the Cambodian market, with regional income from online education is projected to reach $1,485 million in 2022 and $2,555 million by 2026. However, a survey found that 78% of students prefer hybrid learning, while 14% prefer online education.According to a report by the Cambodian Education Forum (2021), online learning has revolutionized the way students learn, particularly in higher education by allowing access to technology tools, digital platforms, and the Internet. The official MoEYS Facebook page, YouTube channel, and other e-learning platforms offer over 200 video lessons, allowing students to access online learning anytime and anywhere. This innovative method of learning saves money and time, making higher education more hybrid and transformative on a global scale. Digital education has also supported the development of competency-based teaching strategies, as UNESCO states that teachers receiving high-quality support, including new teaching approaches, learning activities, and hygienic supplies, ensure continuous education for learners (Cambodianess, 2020).Social Media & EntertainmentCambodia's entertainment industry is transforming to digital platforms and social media such as Youtube, Spotify, Facebook, Instagram, TikTok, and Telegram. Music videos, news, and a variety of content go online.Cambodia's digital media market was valued at $74.87 million in 2022, a 17 percent growth from 2021. Video games make up the largest segment, worth $38.7 million in 2022, a 16.5 rise from 2021. Digital music revenue in 2022 was valued at $6.5 million, capturing only nine percent of the market share.Since the Internet is used widely and productively in various sectors in Cambodia, such as e-commerce, tourism, education, and entertainment. Safety and security with inclusive use of the internet are necessary to ensure everyone can obtain the opportunity and benefits of digital tools without harm or scams via cyberspace. Digital Government Infrastructure and Cyber Security are key strategic thrusts to ensure the quality, efficiency, and security of networks in the Kingdom.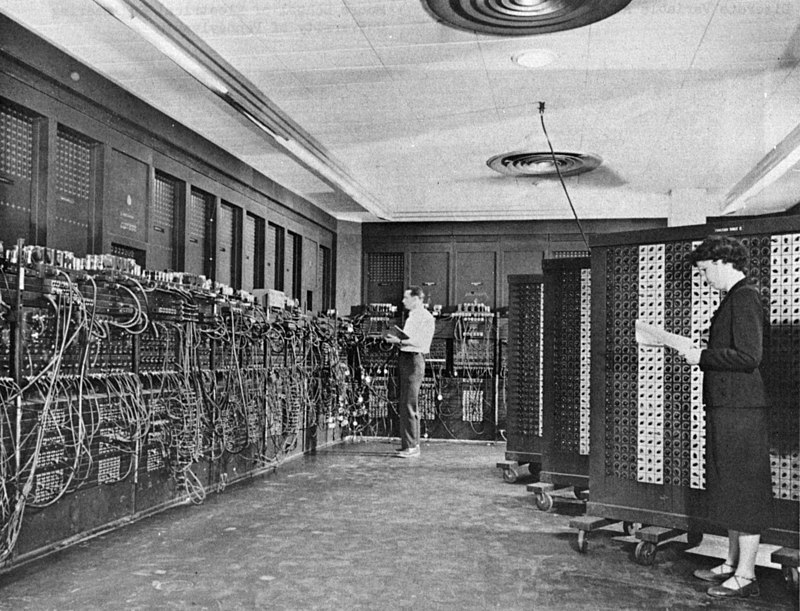 Saturday 15 July 2023​
Meas Molika
The origins of the internet are rooted in the USA of the 1950s. The Cold War was at its height and huge tensions existed between North America and the Soviet Union. The intensity between these two superpowers led people to live in fear of the nuclear weapons possessed by two countries and the US realized it needed a communications system that could not be affected by a Soviet nuclear attack by establishing an independent communication method using the internet.At that time, computers were large, expensive machines exclusively used by military scientists and university staff only.The Internet started in the 1960s as a way for government researchers to share information. January 1, 1983 is considered the official birthday of the Internet.The Internet is the global system of interconnected computer networks that uses the Internet protocol suite (TCP/IP) to communicate between networks and devices. It is a network of networks that consists of private, public, academic, business, and government networks of local to global scope, linked by a broad array of electronic, wireless, and optical networking technologies.Do you know when Cambodia first used the internet?Cambodia started using the Internet for the first time in 1997, the opening history of the Internet era in Cambodia also begins during that time. The very first internet service provided was called Camnet Internet Service. The Camnet Internet Service is an Internet service provider operated by the Ministry of Posts and Telecommunications of Cambodia with the support of the International Development Research Centre of Canada. It has its headquarters in Phnom Penh city.Cambodia was connected to the internet via a 64 Kilobytes per second (kbps) satellite link to Singapore in May 1997.Meanwhile, Camnet had connected over 90 users and is taking on commercial clients, whileproviding a heavily subsidized service to government ministries, universities, and Cambodian NGOs for its first-time operation in cyberspace in Cambodia.On the commercial front, Camnet already faced stiff competition from a second Internet service, Big Pond, which was launched by the Australian telecommunications giant, Telstra, on June 2 1997. At that time​ in 2001, Cambodia internet price was based on prepaid internet cards, which cost approximately $3.33 per hour from the internet provider service (IPS) like Camnet, according to one case study report of the International Telecommunication Union Geneva, Switzerland. Messages used to cost $0.15 per kilobyte, which is about 150 characters of text. There is an hourly charge for dial-up Public Private Partner (PPP), so unless the files were truly enormous (software downloads, for example), the cost to receive them in Cambodia is negligible. Since the cost of the internet was high, the internet connectivity was limited even in Phnom Penh and Siem Reap province had access to the internet, however, there were few Internet Cafes that initiated internet accessibility while there was no public access in the remote areas.Cambodia's Recent Internet ExpansionLater on, the kingdom's cyber world would become increasingly important. About 15 years later, the Internet has evolved into a central source for entertainment and information for much of Cambodia's upper and middle classes. These changes began with the entrance of the first Internet Service Providers (ISPs) such as Big Pond and CamNet, into Cambodia, allowing a small group of people to access the Internet at a few coffee shops around the city. Nowadays, the internet and Wi-Fi are quite common in Cambodia with low prices and people can stay in touch with the online world almost everywhere including the coffee shops, restaurants, hotels, office buildings, houses and some public places that offer free Wi-Fi for the public and customers.There were 11.37 million internet users in Cambodia in January 2023, according to the Data Reportal report, Digital 2023: Cambodia. Access to the internet is now critical in the lives of Cambodians. Almost every element of our everyday life is linked to digital devices and cyberspace in the way we interact, share information, entertain, e-learning, money transfer, online shopping, and work remotely, among other things.